Russian Torrent Sites
Most Popular Russian Torrent Sites
Find the best Russian torrent sites of 2017. In Russia P2P file sharing is well developed and also extremely popular as not many efforts are done for copyright protection. Most Russian torrent torrenting websites require registration and have forum based design. Here is a latest Russian torrent site list with updated torrent trackers information. Find yourself Russian music torrents or movies and download them imidiatly.
* Users data taken from Similarweb.com
Top Russian torrenting websites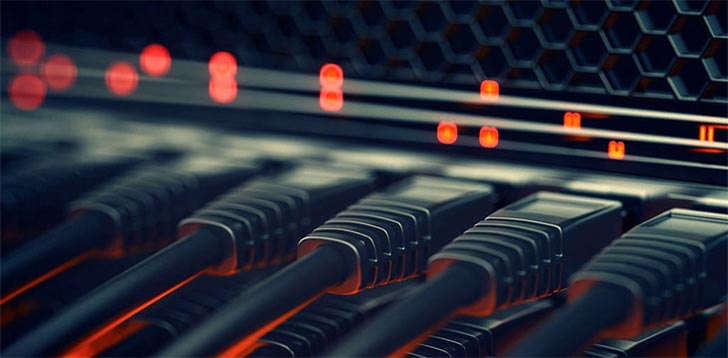 During last year's there were several changes for Russian torrent sites due local government try to block most popular sites. Unfortunately for some sites it was critical but some of them even became stronger after this action. People are smart and start using different mirrors and proxy addresses to access, find and download torrent files from favorite Russian torrenting sites in local Russian language. Most of the websites has similar structure and content, such as music, movies, software and games.
Torrent websites visitor habits are similar to global. While music torrents become less popular due well developed subscriptions services. Movie torrent file exchange become bigger as users would like to what movie sin better quality. High internet speed availability gave big impact on it.
Here you can find top russian torrent sites with summarized descriptions:
RuTracker is the biggest and best torrent trackers with widest file catalogue. This Russian the best torrent sites has large forum community and detailed torrent files descriptions. Even from time to time this site is blocked inside Russia; still this is the key source to millions of people for searching and downloading Russian torrents. Page link: rutracker.org
Lostfilm.tv website provides high quality movies and TV series. Also it has the largest quantity of TV series form all Russian torrent sites. Many international series are available here translated into Russian language. Page link: lostfilm.tv
PornoLab is Russian most popular local adult torrent website. Currently it has the biggest catalogue of different content to any taste.
Top Russian movie torrent sites - Kinozal.tv, provides thousands of new and old movies. Here is possible to find Russian classic movie torrents and translated Hollywood best-selling content. To download torrents sites registration is required. Page link: kinozal.tv
Rutor torrent site is very famous in Russia as it does not require registration comparing the common popular torrents sites. Website has wide catalogue with all kind of files including games, movies Russian music torrents. Page link: rutor.info
Fast Torrent is a second biggest torrent site without sign in. One of the benefits of this website is that users are writing movie reviews for recently seen videos and it has quite active forum for dissections. Page link: fast-torrent.ru
Open type torrenting website Torrentino provides all type of popular torrent sites categories – movies, games and music. Due this Russian torrents site is quite popular most of the torrents are downloaded with high speed connection. Some movies are available to watch online without having a torrent. Page link: torrentino.me
One of best Russian forum based torrent tracker - Tfile.co has reach millions of monthly visitors and provides stable torrent file browsing and downloading with high speed connection. It's catalogue has many Russian and international the most viewed movies. Page link: tfile.co
Gaming torrent tracker Torrent-Games is a largest Russian source for Russian gaming fans. Here are available latest game torrents for all platforms (PS4, Xbox, PC) with deep reviews and dissections about them. Page link: torrent-games.net
Megashara is a popular Russian torrent tracker with several millions of users. Even it has a lot of annoying advertisements it has a lot useful movies and games torrents for downloading. Page link: megashara.com
Tapochek is a torrent tracker who specializing on gaming content. Its visitors are having good discussion about new games on PC and consoles. Tapochek provides latest game torrents and it is considered one of top Russian gaming source. Page link: tapochek.net
HDClub movie tracker has thousands of movies primary available in high HD quality. Animation, comedy or horror movies from Russia and other countries are available in well categorized torrents for downloading. Page link: hdclub.org
HDReactor torrent site offers high quality torrents files from HD even till Blu-Ray quality movies. Beside movies here is available series and other interesting video stuff. Page link: hdreactor.org
Open type torrent site Torrent Baza provide access to music, games and movies in Russian language. All P2P files are with good quality descriptions and other useful information. Page link: torrent-baza.net
Universal torrent website RiperAM is sharing all popular file types for free. Site has quite a lot advertisement on its website still no problem to deal with it. Content is good and qualitative. Page link: riperam.org
More than 2 millions of users is visiting popular Russian torrent site PiratBit. It has regular category structure with audio, video and software content. Page link: pb.wtf
Popular torrent tracker Katushka is sharing good quality files with high speed doe it loyal visitors from Russia and other Russian speaking countries. One of its differentiation points from similar sites is availability of unique sport category with major sport competition event torrents. Page link: katushka.net
Anidub is a largest anime website in Russia who has also built-in torrent tracker for registered users. It could be the best Russian torrent site to search anime torrents with content from all over the world. Page link: tr.anidub.com
Unique and best Russian sport torrent tracker RGFootball has wide content availability for different sport events. Main focus is on Football game records in high quality. If you have missed important game, here could be the first place to visit for downloading video via torrents. Page link: rgfootball.net
Under Russian music website SoundPark is added own music tracker where is possible to find most of popular music in Russia. Visitors can download music torrents in high quality with club, pop, classical and popular music genre. Page link: soundpark.pw