Russian Torrent Sites
Russian Torrent Sites
Find the best Russian torrent sites of 2017. Unfortunately, most of these websites required registration for torrent downloading. This torrent page information is regularly updated with the latest torrent tracker page URLs and other useful information. Find yourself Russian music torrents or movies at biggest list of Russian torrenting sites. Downloading your interested files and see them in local language.
* Users data taken from Similarweb.com
Russian torrent websites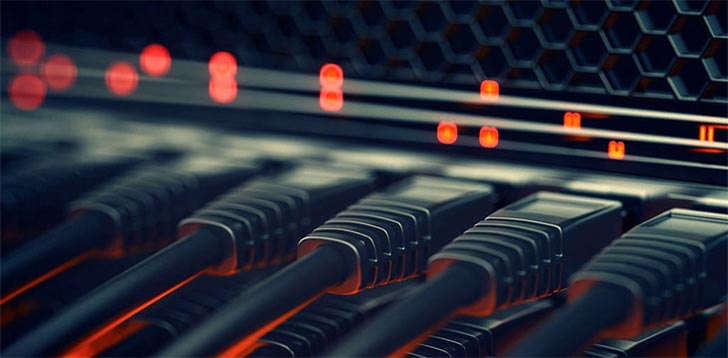 Russia's leading torrent trackers number of pages dynamically changing day by day. The government is trying to fight against copyright infringement. Some of Russian torrent websites are able to keep website live for several years without disturbing and offer movies, music and other file sharing in Russian language. The majority of Russian torrent sites require registration for downloading files.
RuTracker is a top Russian torrent site, where possible to find any torrent. Russian movie torrents, music, games and more torrents in Russian language. Nevertheless, what RuTracker is officially blocked by government and it has more than 13 million registered users. Page link: rutracker.org
Lostfilm Russian torrent tracker specializes on movie and TV series torrents. It is the largest library of torrents with TV series from Russia and it is also having available TV series torrents in foreign languages translated into Russian language. Page link: lostfilm.tv
Russian torrent trackers PornoLab offering a wide range of adult torrent content for all tastes. This is Russia's largest currently existing adult torrent resource. Torrent download available only to registered users.
Kinozal.tv is a Russian movie torrent tracker website. This this website catalogue have latest top movies avalible from all over the world as well as classic Russian movies, which is still very popular for locals. Page link: kinozal.tv
Rutor is the largest and most popular open type Russian torrent site without registration. This page contains all the most popular file types, like movies, music and software. Page link: rutor.info
Fast Torrent is a large Russian open type torrent page where you can find everything without registration in website. This site's users actively writes a review on recently seen movie, as well as have an active forum where you can join a conversation any time. Page link: fast-torrent.ru
Torrentino is one of the largest Russian torrent tracker, where you can download torrents without registration. This site offers a wide range of different torrent files such as movies, TV shows, books, music and software. In addition to torrents Torrentino page you can also watch some video files online without downloading it. Page link: torrentino.me
Tfile.co is a Russian forum based torrent website, where you can find and download torrents without registration. Tfile.co torrent website has big library of files such as movies, music, game torrents in Russian language. Page link: tfile.co
Torrent-Games is the best and largest gaming bitorrent tracker in Russia. Its wide torrent directory, which is regularly updated with the latest games, is categorized by game genre and platforms for which these games are created. Page link: torrent-games.net
Torrent trackers page Megashara offers a large catalogue of games, music and cinema movie torrents. This Russian bitorrent tracker has high number of local users, providing fast file downloading. Page link: megashara.com
Tapochek is Russian gaming torrent tracker, which originally specialized for computer games and game consoles content. Its catalogue contains recently launched games, as well as older, which were popular some time ago. Page link: tapochek.net
Cinema trackers HDClub offers a large amount of video content. Movies, animated movies, series, music videos and documentary torrents available both in Russian and high HD quality. Page link: hdclub.org
HDReactor easy to use and a large catalogue Russian torrent tracker, where you can download torrents without registration. This site offers high-quality content, as well as HDTV and Blu-Ray movies, serials and lots of other content. Page link: hdreactor.org
Torrent Baza bitorrent tracker, which offers a large variety of torrent files to download for free. A well-structured directory allows you to select from a wide variety of your favorite movies, music or games. Page link: torrent-baza.net
RiperAM is a universal bitorrent tracker, which offers all kinds of torrents in Russian for free. Torrents can be downloaded both registered users and unregistered, but before do that you have to watch several ads. Page link: riperam.org
PiratBit is a bitorrent tracker, which offers all kind of popular torrent file sharing site categories. Download latest movies, games or music without registration in website with high download speed. Page link: pb.wtf
Large Russian Bittorent tracker Katushka offers a variety of torrent files in high quality. Torrents files can be download without registration in website. Page link: katushka.net
Anidub is one of the largest Anime content websites in Russia, which also offers its own Russian Anime tracker, where registered users can download the latest animation movies and other Anime content. Page link: tr.anidub.com
Top Torrent tracker has all the most popular torrent site categories as movies, games, music. This page is easy to use and torrents can download all registered users free of charge. Page link: top-torrent.ws
RUS-Media is a movie tracker, which also offers a variety of other types of files for download as music, software and games. Torrent files can be downloaded free of charge and without registration torrent tracker. Page link: rus-media.org
Free Torrents is a forum based torrent tracker, where could be possible to find such torrents that are not found in other, more popular trackers. This page contains the latest movies, music and business software. Page link: free-torrents.org
RGFootball bitorrent tracker has been specially created for various sports video torrent downloading. It's catalogue mostly contains Russian and European football game records in high quality, here also are available ice-hockey, tennis, basketball etc. Page link: rgfootball.net
Rapidzona open torrent tracker provides torrents without registration. Rapidzona has wide torrent catalogue with different categories like music, movies, TV shows, games and others Russian torrents. Page link: rapidzona.com
SoundPark is a Russian music website with own music tracker, which offers a large music database with torrent file where are popular foreign or Russian music torrents available for downloading without registration. Mostly the music is available in MP3 format in high quality. Page link: soundpark.pw